ZEPHYR DENIM POCKET OVERSIZE DUNGAREE #MADEBYLOVET *RESTOCKED*
Size
S (UK4)
M (UK6)
L (UK8)
XL (UK10)

Waist
15 inches
16 inches
17 inches
18 inches

Hips

17 inches

18 inches

19 inches

20 inches

Rise
9.5 inches
10 inches
10.5 inches
11 inches
Thigh
10.5 inches
11 inches
11.5 inches
12 inches
Length
(Excluding Straps)
43 inches
43.5 inches
44 inches
44.5 inches
Dungaree is meant to run slightly bigger for layering underneath. If you are in between sizes, recommended to size down. If you are our usual Lovet size S, go for size M.
In between sizes refers to your measurements falling between 2 sizes, eg size S & M.
Model P UK6, 174cm (PTP 15.5", Waist 12.25") wears size S
#lovetlivesession: Jodi UK6 (PTP 14.5", Waist 12") wears size S
Petite Pixie UK6 (PTP 15.5", Waist 12.5" to 13") wears size M
Shy Pixie UK10 (PTP 17.5", Waist 14.5") wears size XL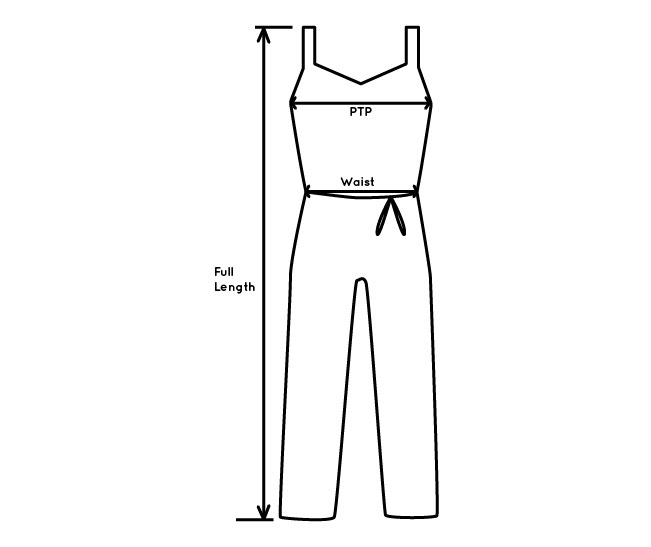 Made of Denim Material
Adjustable Straps
Functional Pockets
Non-stretchable Material
Exclusively Manufactured by Lovet
Laundry Care




Machine Wash in low speed. Hand Wash If possible.
Normal Heat Iron or Steam Iron Recommended.