PAMELA BUTTON V-NECK TOP #MADEBYLOVET (CAROLINA BLUE)
Size
XS (UK4)
S (UK6)

M (UK8)

L (UK10)

XL (UK12)
PTP
17.5 inches
18.5 inches
19.5 inches
20.5 inches
21.5 inches
Length

20.5 inches (shortest front)
22.5 inches (longest back)
21 inches (shortest front)
23 inches (longest back)
21.5 inches (shortest front)
23.5 (longest back)
22 inches (shortest front)
24 inches (longest back)
22.5 inches (shortest front)
24.5 inches (longest back)
Stick to your usual sizing for Lovet.
If you are in between sizes for PTP, best recommended to size down.
In between sizes refers to your measurements falling between 2 sizes, eg size S & M.

Sizing References
Model Ann UK4, 165cm (PTP 14.5", Waist 11.5" to 12") wears size XS
Model Aimee UK6, 174cm (PTP 15.5", Waist 12.5") wears size S
#lovetlivesession: Jodi UK4 (PTP 14.5", Waist 12") wears size XS
Faus UK6 (PTP 15.5", Waist 12.5") wears S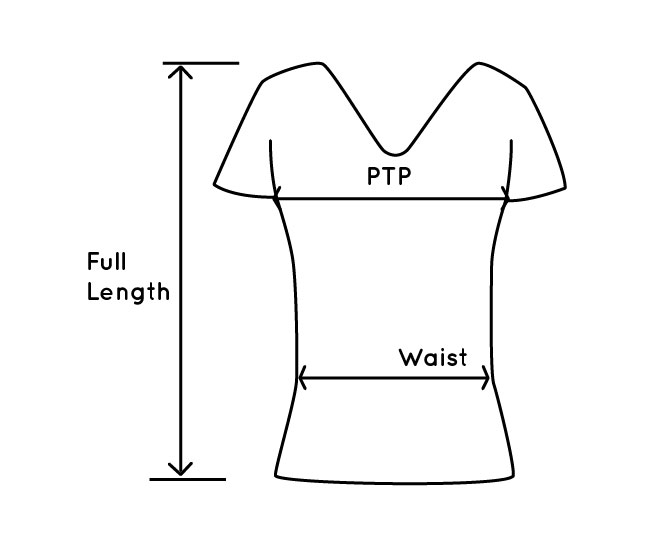 Material: Linen Blend
Lining: None (As the top does not come with lining, inner threading will have contact with the skin. Not recommended for sensitive skin.)
Sheerness: Non sheer
Stretchability: No stretch
Features: Functional Buttons

Exclusively Manufactured by Lovet
Laundry Care



Recommended to wash linen on low temperatures in lukewarm/cold water and a mild detergent to protect the natural fibre.
Normal Heat Iron or Steam Iron recommended (best results to iron linen when it's damp).
Avoid tumble drying to minimize shrinking as the fibres will be compacted together but will return to normal after a quick press with an iron.