BLYSSE 2-WAY TIE-BACK MIDI DRESS #MADEBYLOVET (SAGE)
Size
XS
S

M

L

XL
PTP
14.5 inches
15.5 inches
16.5 inches
17.5 inches
18.5 inches
Waist
11.5 inches
12.5 inches
13.5 inches
14.5 inches
15.5 inches

Hips

17.5 inches

18.5 inches

19.5 inches

20.5 inches

21.5 inches

Length
(Exclude straps)
35 inches
35.5 inches
36 inches
36.5 inches
37 inches
Stick to your usual sizing for Lovet.
If you are in between sizes for Waist, best recommended to size down because material is stretchable.
In between sizes refers to your measurements falling between 2 sizes, eg size S & M.

Model P UK6, 174cm (PTP 15.5", Waist 12.25") wears size S
#lovetlivesession: Jodi UK6 (PTP 14.5", Waist 12") wears size XS
Petite Pixie UK6 (PTP 15.5", Waist 12.5" to 13") wears size S
Shy Pixie UK10 (PTP 17.5", Waist 14.5") wears size L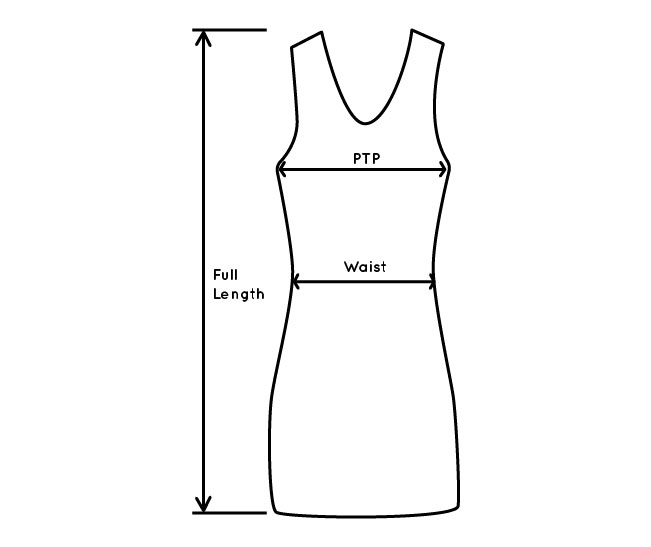 Made from Polyester Material
Comes with Inner Lining
Functional Pockets
Comes with Bust Padding
Concealed Back Zipper
Self Tie Adjustable Straps
Exclusively Manufactured by Lovet
Laundry Care
Machine Wash in low speed. Hand Wash If possible.
Low Heat Iron or Steam Iron Recommended.